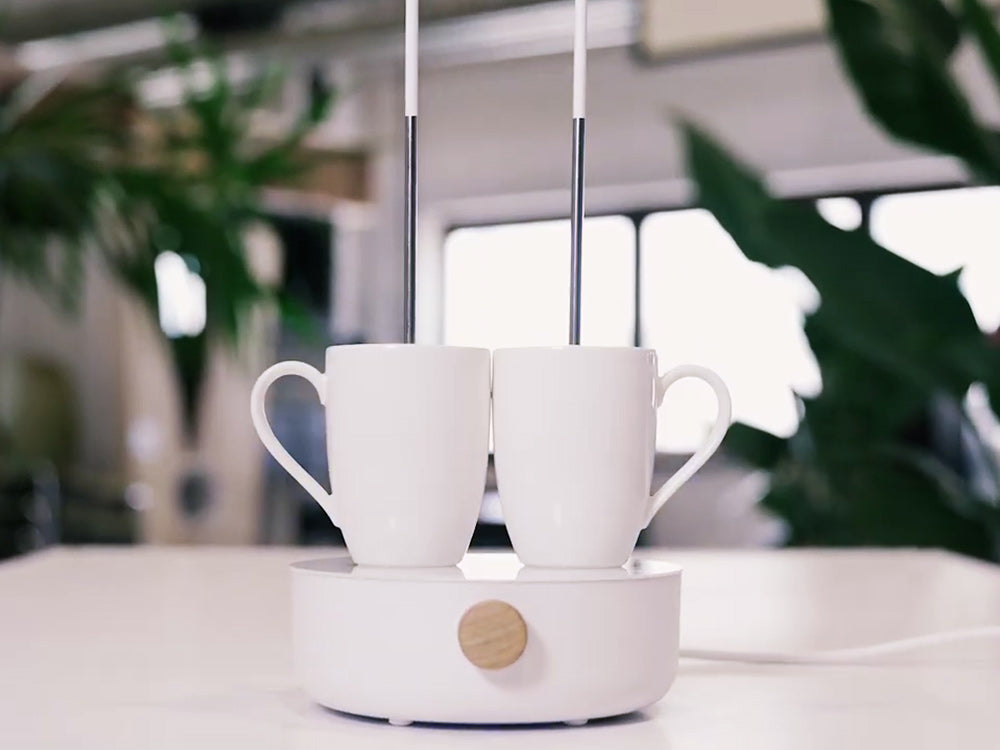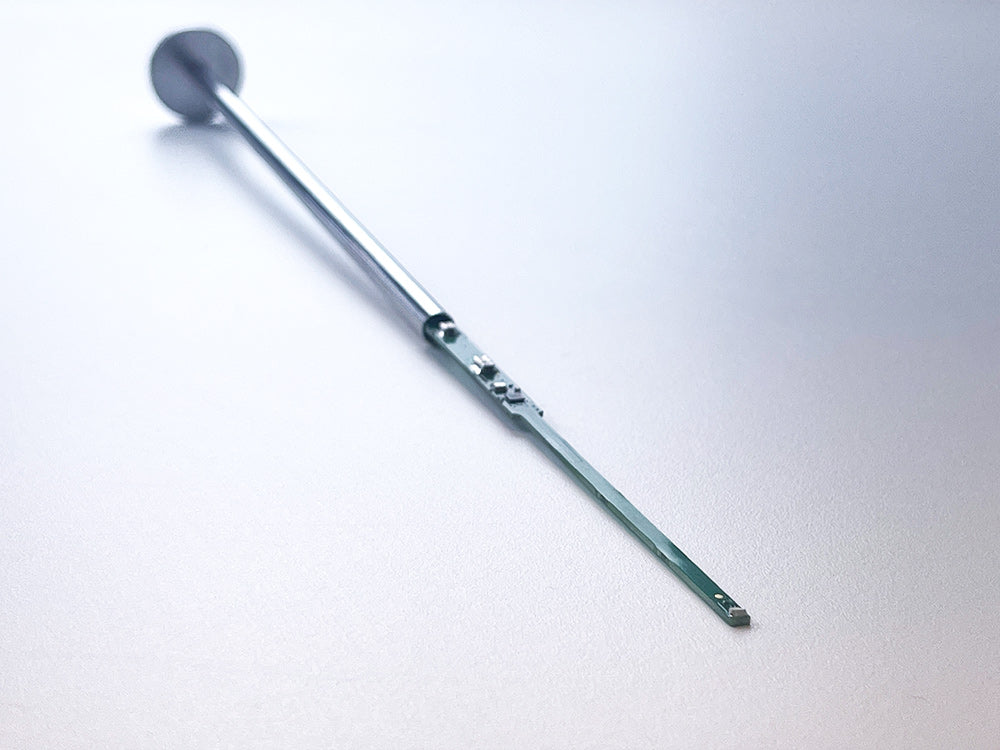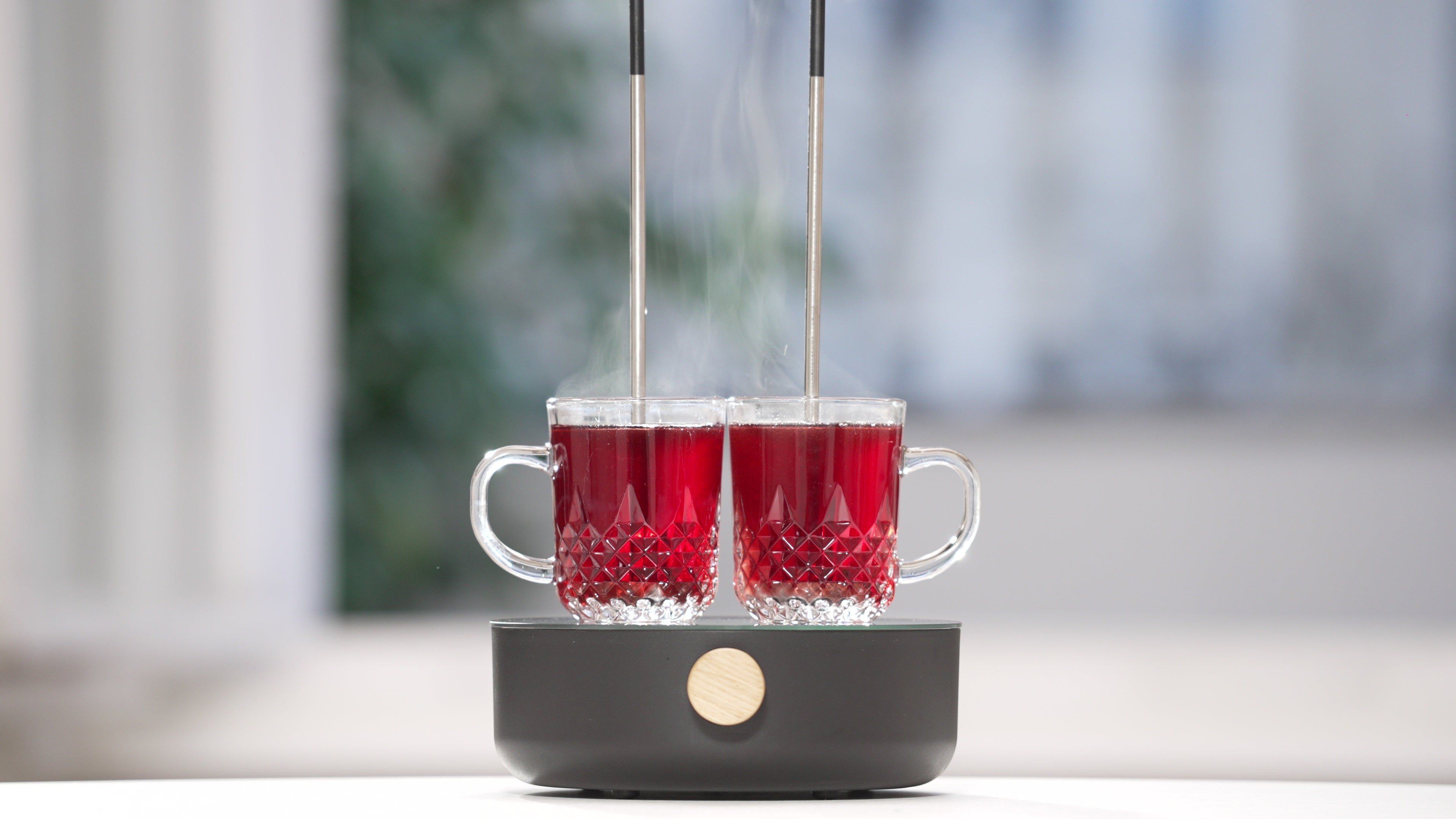 Extra Heatle Rod
VAT and Shipping will be calculated at Checkout.
For orders from outside the EU, the prices do not include VAT.
---
All orders of the Heatle Starter Set already include one Heatle Rod.
This additional rod can be purchased as an option, for example as a replacement, or if an additional rod is needed for the Duo function, or if you want to continue using the Heatle while one rod is in the dishwasher.
Important: the rod may not be used without a Heatle Disc (size S, M or L). If the rod is not purchased as a replacement, but additionally for Duo functionality, an additional disc is required (for Duo, both discs must be the same size).
Smart, battery-free rod with integrated temperature sensor and wireless data transmission via BLE based on patented design.
Charges automatically when heated via the existing induction field and reliably sends the data to the base
Metal tube and contact plate made of pure stainless steel
Top handle with red LED that lights up during operation
Not suitable for dishwasher
The heating disc is not included in the price and can (or must for Duo) be purchased separately. The rods can be tried at our Berlin showroom.
We offer a 100% money-back guarantee while you wait for your Heatle. Within the 14-day cancellation period after you receive your Heatle, you can cancel as usual in online retail.

You will be refunded within 30 days in the same way as you paid.

.
Sustainability & donation

Heatle is an innovative device developed in Berlin that saves electricity, water, nerves, time, space and e-waste. Unlike many other devices, Heatle can be repaired and recycled. Wherever possible, we use sustainable and ecological raw materials.

For every Heatle sold, we also donate an amount to our partner Eden Reforestation Projects to plant trees and fight poverty. With your pre-order you are actively helping to make the world a little bit better.
This product has no reviews yet.