A world's first from Germany 🇩🇪
Heatle is changing the way we heat liquids. For good.
Buy now
Konfigurieren
▼
"I'm boundlessly extatic"
Customer Michael Ludwig on Trustpilot
Your next kettle
is not a kettle.
The Heatle is the world's first induction based immersion heater - a premium device "Made in Germany" with revolutionary technology.
The elegant eye-catcher heats your liquids quickly and gently - whether hot tea at perfect temperature or lukewarm baby milk in seconds, cocoa, coffee, mulled wine, noodle soup and much more.
Thanks to our "heat what you need" philosophy you save up to 85% of the energy. And because your Heatle replaces several electrical devices, there's less e-waste and more space - whether in the kitchen, in the office, on the bedside table or in the mobile home.
Let yourself be enchanted - you will be amazed!
10000+
Heatles sold throughout Europe

Rated excellent by real customers
We love our Heatle. It hardly takes up any space in our small kitchen and looks fantastic.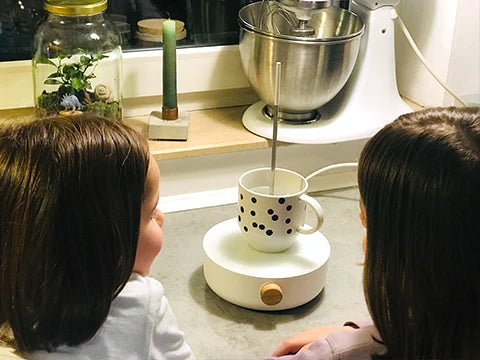 Manuel
NRW
Heatle is what I've been missing so much in the home office. Heat, keep warm, enjoy. Thanks!!!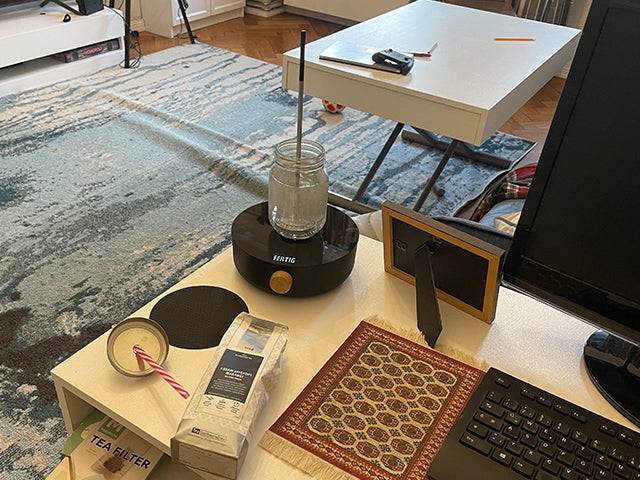 Zeeshan
Hessen
I love using it on the patio. And when the tea cools down - whoosh, I'll warm it up again. Great!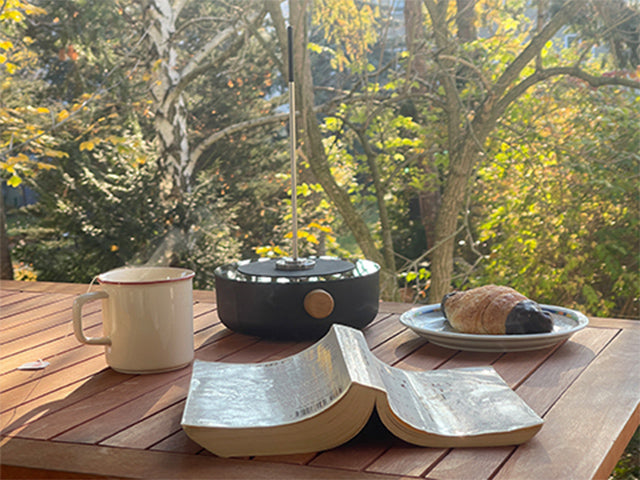 Heiko
Berlin
Such a useful invention. Great that you implemented it. Keep it up, we love our Heatle!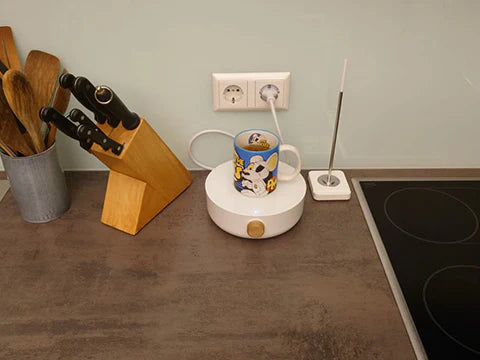 Britta
Berlin
I am in a wheelchair and Heatle has improved my life tremendously. I'll never scald myself on the kettle again.
Rebekah
England
How does the °C display on a traditional kettle help me when I drink from the cup? Heatle is just awesome.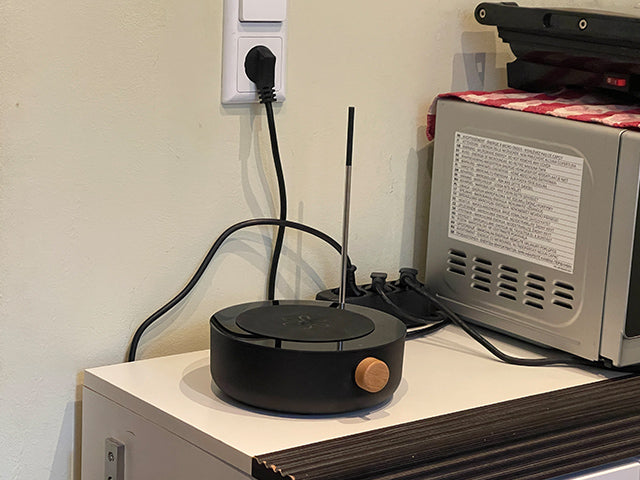 Hakim
France
The duo mode is awesome and saves a lot of time! My husband and I are absolutely delighted. Thank you, Heatle!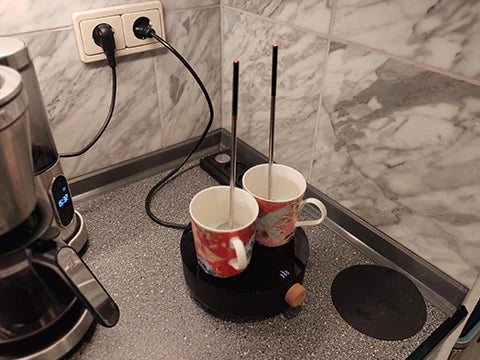 Caro
Brandenburg
In my small coffee shop, I discover amazing new ways to brew coffee with Heatle every day.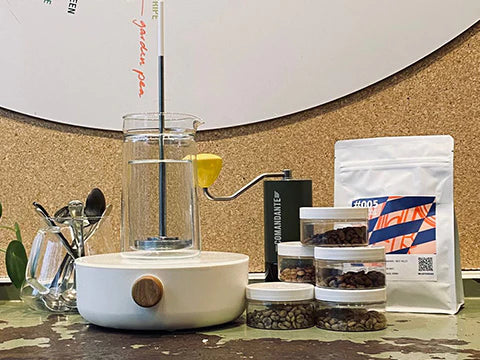 Wouter
Netherlands
As an engineer, I am enthusiastic about the implementation. Elegant and high quality. Fantastic work!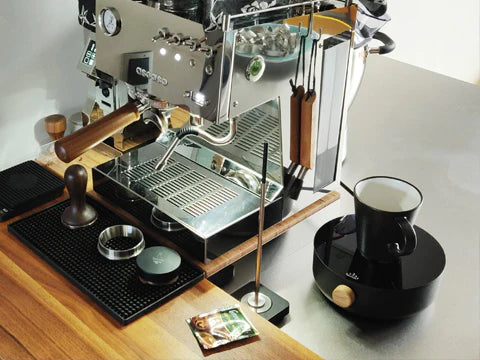 Oleg
Berlin